Lecture/workshop: Boris Mitić
"How to film nothing"
Fri 02.02 11 am
BFM (Narva mnt 27)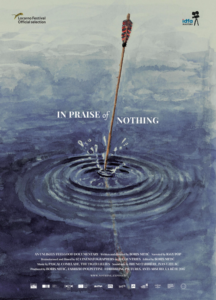 An inspiring overview of the creative & production challenges of making IN PRAISE OF NOTHING, a whistleblowing documentary parody about Nothing, in which Nothing, tired of being misunderstood, runs away from home and comes to address us for the first & last time.
The global project started in bankrupt Serbia as a pure rhetorical provocation by a self-taught filmmaker and took 8 years to make, shuffling its way through 20.000 pages of a most eclectic bibliography, which ended up being distilled, to its author's great surprise, in childish verse narration, read by Iggy Pop, scored by cabaret grandmasters The Tiger Lillies and illustrated by 'documentary footage of Nothing', filmed in 70 countries by 62 cinematographers, superstars and beginners alike, who first got carte blanche and then increasingly precise instructions from the director, as collectively discussed through a unique custom-made anonymous online brainstorm platform.
More information www.dribblingpictures.com/academia/
Pre-registration via info@docpoint.ee (the number of participants is limited)
—-
DocMa – Fresh Blood
Fri 02.02 7 pm
BFM SuperNova (Narva mnt 27)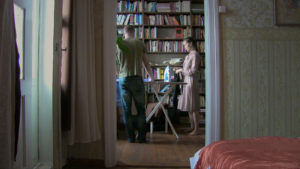 Special screening of the Documentary Film Master Programme of the Baltic Film, Media, Arts and Communication School. Over the past year and a students have worked on three different films, which have concerned diverse themes and approaches to documentary cinema. For this screening the best of this process have been selected.
Dmitri Šušujev "Unscathed"
Reeli Reinaus "Writing a Life"
Maris Kerge "Some Notes About Love"
Hõbe Ilus "Margus"
Ruta Pakalne "Little Resistance"
Mihkel Oksmann "Old Man and His Grandson"
Alessandra Baltodana "A Comforting Light"
More information www.docpoint.ee/en/programm/docma-fresh-blood/
Free entrance
—-
DocPoint LATENIGHTER
Fri 02.02 11 pm
Kopli 2a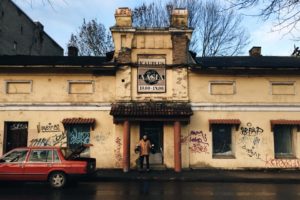 Traditional DocPoint party taking place in an untraditional place at Kopli 2A!
Ruutu Poiss
Rain Tolk
Estrada
Ott Kelpman
FB event
Ticket: 5 €
—-

The official afterparty: MUST MESI
Sat 03.02 11 pm
Cafe Sinilind (Müürivahe 50)
The official afterparty of the festival – DJ-s playing in two halls!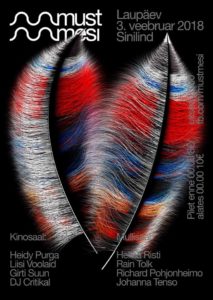 Kinosaal
MustMesi & Ilus Hetk!
Heidy Purga
Liisi Voolaid
Girti Suun
DJ Critikal

Mullisaal
Helina Risti
Rain Tolk
Johanna Tenso
Richard Pohjanheimo
FB event
Ticket: before midnight 8 €, starting from midnight 10 €